The Nurse View: Spotlight on Immune Checkpoint Inhibitors in Advanced Lung Cancer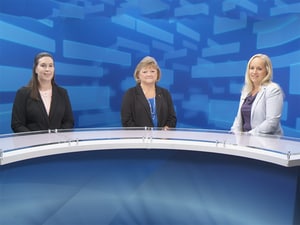 Learn about current and emerging immunotherapy options and how to monitor for and manage immune-related adverse events.

This activity is intended for nurses and nurse practitioners.
The goal of this activity is to provide perspective on where immune checkpoint inhibitors fit into treatment paradigms, as well as on monitoring and management strategies for immune-related adverse events (irAEs).
Approximate Time to Complete: 30 minutes
Credit Available: Sep. 26, 2018- Sep. 26, 2019
Developed through a partnership between SITC and Medscape.
Course Objectives
Upon completion of this activity, participants will be able to:
Have increased knowledge regarding the use of immune checkpoint inhibitors in advanced lung cancers

Have greater competence related to monitoring strategies for the timely identification of immune-related adverse events

Have greater competence related to management of immune-related adverse events in patients with advanced lung cancers
American Nurses Credentialing Center's Commission on Accreditation
American Board of Internal Medicine