Novel Concepts in the Management of RCC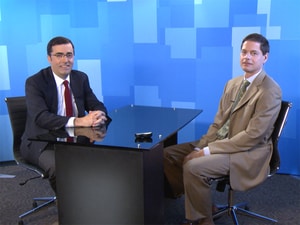 Drs Rini and McDermott discuss the latest approvals and ongoing research into immunotherapy for advanced RCC.

This activity is intended for oncologists, urologists, and other healthcare professionals who treat patients with RCC.
The goal of this activity is to discuss the evolving role of cancer immunotherapy in renal cell carcinoma (RCC).
Approximate Time to Complete: 30 minutes
Credit Available: Sep. 19, 2018- Sep. 19, 2019
Developed through a partnership between SITC and Medscape.
Course Objectives
Upon completion of this activity, participants will be able to:
Increase knowledge regarding the latest clinical trial data on the use of cancer immunotherapies for the treatment of renal cell carcinoma (RCC)

Increase knowledge regarding the impact of emerging immune checkpoint inhibitor regimens on the care of patients with RCC