Certificate in Cancer Immunotherapy Module 1: Basic Immunology Concepts
Published August 3, 2020
Check out our updated version- Certificate in Cancer Immunotherapy - Module 1 (As of 10/14/2022*), Available now....
Course Description
This interactive online course is part of the Certificate in Cancer Immunotherapy program, produced by the Society for Immunotherapy of Cancer (SITC). The purpose of the certificate program is to provide hospitals, medical centers, third-party payers, referring physicians, trainees and patients with an identifiable designation for healthcare providers who can safely and effectively participate in administration of immunotherapies and manage patients treated with these approaches. View all eight modules of the program and a detailed description of the program here.

This course, Module 1: Basic Immunology Concepts, will cover some of the key immunology needed to understand the rest of the certificate program.

Click on image for FREE PREVIEW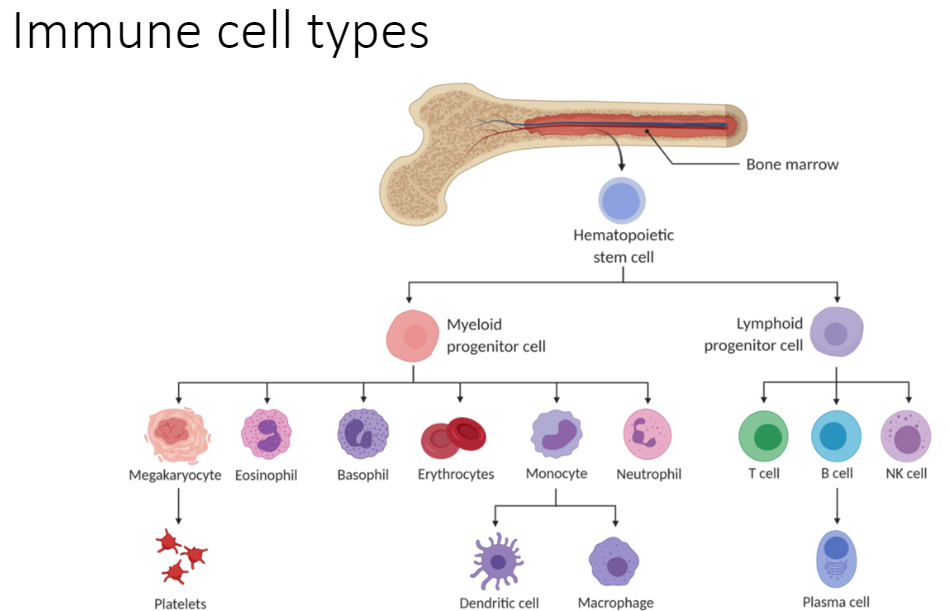 Target Audience
The program is available to licensed physicians (U.S. licensed MD / DO or global equivalent). The courses and earning of the certificate (SITC-G; G = graduate) are also available to practicing, licensed NPs, PAs, and PharmDs or global equivalent. RPh degree holders are eligible if they are involved in direct clinical services. The courses are available to others who are not practicing clinicians, but they will not be eligible to earn the certificate.

Faculty
Robert L. Ferris, MD, PhD
Hillman Professor of Oncology
Director, UPMC Hillman Cancer Center
Associate Vice Chancellor for Cancer Research
University of Pittsburgh Medical Center, Pittsburgh, PA


Learning Objectives
Topic
At the conclusion of this activity, the participant should be able to:

Basic Properties of the Immune System

Describe the differences between innate immunity and adaptive immunity.
Describe the differences between humoral immunity and cellular immunity.
Describe the concept of self/non-self discrimination and immunologic memory.

Cells and Tissues of the Immune System

Distinguish between the basic cell types involved in the immune response and their function, including B cells, T cells, natural killer (NK) cells, monocytes/macrophages and dendritic cells (DC).
Describe the architecture and functions of various immunologic tissues including the thymus, spleen, lymph nodes and bone marrow.

Innate Immunity

Describe the key components of innate immunity including pattern recognition receptors and cells of the innate immune system.
Describe the function and regulation of innate immunity.
Describe how activation of innate immunity influences adaptive immune response.
Recognize how host cell death influences innate immunity.

Adaptive Immunity

Describe the components of the adaptive immune system including both humoral and cellular immunity.
Describe the function and regulation of adaptive immunity.
Define immune tolerance.
Describe how immune tolerance impacts adaptive immunity.

Antigen Presentation

Distinguish class I and class II MHC antigen presentation.
Describe antigen uptake, processing and presentation.
Describe the concept of cross-presentation.

Effector Immune Responses

Identify the cell populations involved in effector immune responses.
Describe the different mechanisms of effector functions.
Describe how effector functions are regulated.

Inhibitory and Activating Immune Regulation

Describe the functions of major suppressive cell populations (regulatory T cells [Treg], and myeloid derived suppressor cells [MDSC])
Describe immunological synapses.
Describe the molecular mechanisms of immune cell activation.
Describe the molecular mechanisms of immune cell inhibition.
Distinguish between immune cell activation and inhibition of suppression as a pharmacological strategy.

Integration of the Immune Response

Describe how the arms of the immune system interact.
List the host factors that influence the immune response.
List the environmental factors that influence the immune response.
---
SITC Online Education Disclaimer
A qualified healthcare professional should be consulted before using any therapeutic product discussed. Readers should verify all information and data before treating patients or employing any therapies described in this educational activity.
---

Continuing Education Information

Date of CE Release: August 3, 2020
Date of CE Expiration: August 3, 2025
Approximate Time to Complete: 90 minutes

Acknowledgement of Financial Commercial Support
No financial commercial support was received for this educational activity.

Acknowledgement of In-Kind Commercial Support
No in-kind commercial support was received for this educational activity.

Satisfactory Completion
Learners must listen to each self-directed audio recording while following along with the visual slides/read the articles, pass the post-test with a score of 80% or higher (unlimited attempts to correctly answer 24 out of 30 questions) and complete an evaluation form to receive a certificate of completion. Your chosen sessions must be viewed in their entirety. You must participate in the entire activity as partial credit is not available. If you are seeking continuing education credit for a specialty not listed below, it is your responsibility to contact your licensing/certification board to determine course eligibility for your licensing/certification requirement.

Joint Accreditation Statement
In support of improving patient care, this activity has been planned and implemented by Amedco LLC and the Society for Immunotherapy of Cancer. Amedco LLC is jointly accredited by the Accreditation Council for Continuing Medical Education (ACCME), the Accreditation Council for Pharmacy Education (ACPE), and the American Nurses Credentialing Center (ANCC), to provide continuing education for the healthcare team.
Amedco Joint Accreditation # 4008163.
Physicians (ACCME) Credit Designation
Amedco LLC designates this enduring material for a maximum of 1.50 AMA PRA Category 1 CreditsTM. Physicians should claim only the credit commensurate with the extent of their participation in the activity.
Nurses (ANCC) Credit Designation
Amedco LLC designates this activity for a maximum of 1.50 ANCC contact hours.
Pharmacists and Pharmacy Technicians (ACPE) Credit Designation
Amedco LLC designates this activity for a maximum of 1.50 knowledge-based CPE contact hours.
UAN(s): JA4008163-9999-23-161-H99-P / JA4008163-9999-23-161-H99-T
NOTE to Pharmacists: The only official Statement of Credit is the one you pull from CPE Monitor. You must request your certificate within 30 days of your participation in the activity to meet the deadline for submission to CPE Monitor.
Medical Physicist (CAMPEP) Credit Designation
This program has been approved by the Commission on Accreditation of Medical Physics Education Programs (CAMPEP) for a total of 1.50 MPCEC credit hours.
American Board of Internal Medicine (ABIM) MOC Credit
Successful completion of this CME activity, which includes participation in the evaluation component, enables the participant to earn up to 1.50 Medical Knowledge MOC points in the American Board of Internal Medicine's (ABIM) Maintenance of Certification (MOC) program. It is the CME activity provider's responsibility to submit participant completion information to ACCME for the purpose of granting ABIM MOC credit.

You must request your certificate within 30 days of the activity to meet the deadline for submission to PARS.

Disclosure of Conflict of Interest
The following table of disclosure information is provided to learners and contains the relevant financial relationships that each individual in a position to control the content disclosed to Amedco. All of these relationships were treated as a conflict of interest, and have been resolved. (C7 SCS 6.1-­‐6.2, 6.5)
All individuals in a position to control the content of CE are listed below.
FIRST NAME

LAST NAME

RELATIONSHIP: COMMERCIAL INTEREST

Umar
Farooq
Consultant: Kite Pharma, Inc

Robert

Ferris

Consultant: Aduro Biotech, Inc, Amgen, Astra-Zeneca/MedImmune, Bain Capital Life Sciences, BMS, EMD Serono, GSK, Iovance Biotherapeutics, Inc, Lilly, MacroGenics, Inc, Merck, Nanobiotix, Numab Therapeutics AG, Oncorus, Inc, Ono Pharmaceutical Co. Ltd, Pfizer, PPD (Benitec, Immunicum), Regeneron Pharmaceuticals, Inc, Tesaro, Torque Therapeutics, TTMS, VentiRx Pharmaceuticals

Contracted Research: Astra-Zeneca/MedImmune, BMS, Merck, Tesaro, TTMS

Silvia
Formenti
Contracted Research: Bristol Myers Squibb, Varian, Eli-Lilly, Janssen, Regeneron,Eisai, Merck
Sigrun
Hallmeyer
Consultant: Array, Bristol Myers Squibb (BMS), Cardinal Health; Speakers Bureau: BMS
Sayali
Hede
NA
Terri
Holzen
NA
Howard
Kaufman
Employee: Immuneering Corporation
Claire
Leischer
NA
Jose
Lutzky
Consultant: Array, Castle, Kimera Labs
Scott
McGee-Plys
NA
Alicia
Schuessler
NA
Jo
Shultz
NA
Hussein
Tawbi
Consultant: Genentech, BMS, Novartis, Merck, Array; Contracted Research: Genentech, BMS, Novartis, Merck, GSK
Lianne
Wiggins
NA
Method of Participation and Request for Credit
During the period 8/3/20 through 8/3/25 participants must read the learning objectives and faculty disclosures and study the educational activity.
Once the participant has passed the post-test with a score of 80% or higher (unlimited attempts allowed), and the course evaluation has been completed, credit will be automatically requested to the CRO the participant has selected during the registration process.
Certificates will be available to the participant for printing after passing the post-test and completing the course evaluation.
For Pharmacists: Upon successfully completing the post-test with a score of 80% or better and the activity evaluation form, transcript information will be sent to the NABP CPE Monitor Service within 4 weeks.

Media
Internet

Hardware and Software Requirements
SITC connectED requires a modern web browser (Edge, Apple Safari, Google Chrome, Internet Explorer 7+) and the ability to listen to audio with the content.


Disclosure of Unlabeled Use
This educational activity may contain a discussion of published and/or investigational uses of agents that are not indicated by the FDA. The planners of this activity do not recommend the use of any agent outside of the labeled indications.

The opinions expressed in the educational activity are those of the faculty and do not necessarily represent the views of the planners. Please refer to the official prescribing information for each product for discussion of approved indications, contraindications, and warnings.

Disclaimer
Participants have an implied responsibility to use the newly acquired information to enhance patient outcomes and their own professional development. The information presented in this activity is not meant to serve as a guideline for patient management. Any procedures, medications, or other courses of diagnosis or treatment discussed or suggested in this activity should not be used by clinicians without evaluation of their patient's conditions and possible contraindications and/or dangers in use, review of any applicable manufacturer's product information, and comparison with recommendations of other authorities.
Accreditation Council for Continuing Medical Education and ABIM Maintenance of Certification
AMA PRA Category 1 Credit(s)™ / ABIM Maintenance of Certification Part 2 Credit: 1.50
Accreditation Council for Continuing Medical Education (non-MD/DO)
AMA PRA Category 1 Credit(s)™: 1.50
American Nurses Credentialing Center's Commission on Accreditation
Commission on Accreditation of Medical Physics Education Programs
Medical Physics Continuing Education Credit: 1.50
Accreditation Council for Continuing Medical Education (MD/DO)
AMA PRA Category 1 Credit(s)™: 1.50
Accreditation Council for Pharmacy Education
Certificate of Participation (No Credit)
Certificate of Participation: 0.00
Products
Certificate in Cancer Immunotherapy Module 1: Basic Immunology Concepts