Steps and Considerations to Optimizing Management of Recurrent/Metastatic Head and Neck Cancer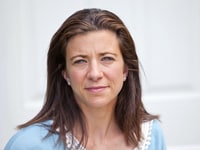 The goal of this activity is to improve clinicians' ability to manage patients with recurrent and/or metastatic head and neck squamous cell carcinoma (HNSCC). The two cases are modeled on the interactive grand rounds approach. The questions within the activity are designed to test your current knowledge. After each question, you will be able to see whether you answered correctly and read evidence-based information that supports the most appropriate answer choice. The questions are designed to challenge you; you will not be penalized for answering the questions incorrectly. At the end of the activity, there will be a short post-test assessment based on the material presented.
This activity is intended for oncologists, pathologists, and surgeons.
Learning Objectives:
Have increased knowledge regarding the

Clinical trial design and data from recent trials for recurrent or metastatic HNSCC

Have greater competence related to

Identifying patient and tumor characteristics that can help guide treatment selection in patients with recurrent or metastatic HNSCC across the disease spectrum

Developing an evidence-based treatment plan for a patient with recurrent or metastatic HNSCC across the disease spectrum

Recognizing and mitigating treatment- and immune-related adverse events (irAEs)
Approximate Time to Complete: 60 minutes
Credit Available: January 25, 2021 - January 25, 2022
Developed through a partnership between SITC and Medscape.
Additional Resources for Clinicans from SITC:
"The Society for Immunotherapy of Cancer consensus statement on immunotherapy for the treatment of squamous cell carcinoma of the head and neck (HNSCC)" (Published July 15, 2019)
Accreditation Council for Continuing Medical Education and ABIM Maintenance of Certification
AMA PRA Category 1 Credit(s)™ / ABIM Maintenance of Certification Part 2 Credit: 1.00
Accreditation Council for Continuing Medical Education (MD/DO)
AMA PRA Category 1 Credit(s)™: 1.00