Continuing the Path Forward: Essential Concepts of Cancer Immunotherapy in 2017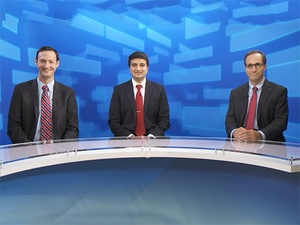 Cutting-edge approaches to immunotherapy include targeting the inhibitor and stimulatory pathways and IDO, cellular therapy, and vaccines.
This activity is intended for hematologist/oncologists, dermatologists, and pulmonologists.
The goal of this activity is to discuss the basics of the immune system as well as novel agents and approaches for using the immune system to treat cancer.
Approximate Time to Complete: 30 minutes
Course Available Beginning: Sep. 26, 2017
Developed through a partnership between SITC and Medscape.
Course Objectives
Upon completion of this activity, participants will be able to:
Have increased knowledge regarding the basics of immune response in patients receiving cancer immunotherapy

Have increased knowledge regarding the emerging immunotherapeutic agents and regimens in patients with difficult-to-treat cancer