Biomarkers and Cancer: Do They Matter for Me?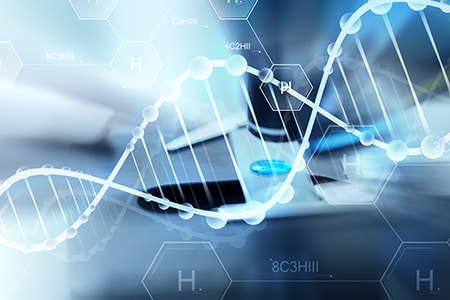 This article is for people who want to understand how biomarkers may affect their cancer treatment choices. It's also for their care partners, and others who want to learn more about the topic. The goal is to help you know what to discuss with your healthcare team about testing for biomarkers and what the results mean for your treatment.
You'll explore:
What biomarkers are and how they show changes in your cancer cells
Which tests your provider may order to find certain biomarkers
How immunotherapy offers another treatment option for certain cancers with specific biomarkers
What questions to ask your healthcare provider about biomarker testing and what the results may mean for you
Available beginning: Nov. 28, 2018
Approximate Time to Complete: 30 minutes
Developed through a partnership between SITC and Medscape.
Course Objectives
Upon completion of this activity, participants will be able to:
Have greater confidence in their ability to talk about the value of biomarkers, like microsatellite instability (MSI), in selecting the right treatment for their cancer